"Customer satisfaction is our top priority."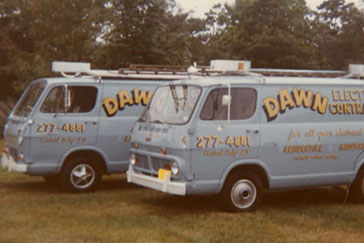 Dawn Electric back in the 1960's as a one man operation with one car. Through the years the company reached new levels and in the 1980's Dawn Electric had as many as 10 men and 6 trucks on the road. Over 50 years later Dawn Electric can still proudly say that they have as many as 5 steady workers and 5 trucks on the road. After all these years, we still love our business and remain as committed as ever to our customers.
Commercial Elecrical Contractors Long Island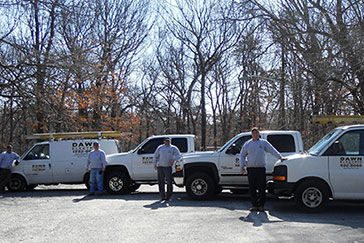 Although Dawn Electric is not the biggest electrical company on Long Island nor the smallest, we are one of the few companies that can proudly say that they have been one of the top electrical companies on Long Island for over 50 years.
With over five decades of award-winning service we have expand our expertise to include service in renewable energy and technology solutions. Our talented team works equally hard to maintain Dawn Electrical Contractor's reputation for delivering on our promises. Not many companies have 3 Master Electricians under one roof. There's a lot of experience here at Dawn Electric Corp. and we would appreciate the opportunity to pass that experience on to you, the customer. Customer satisfaction is our top priority.
Residental Electricians in Long Island
Commercial Electrician
Power and lighting utility services
Control wiring
Instrumentation devices or wiring
Control panels and integration
Industrial freezers
Heating systems
Residential Electrician
New construction
Renovations and remodels
Tenant improvements
Electrical service upgrades
Exterior and interior lighting
Landscape lighting
Retrofits -LED lighting
Service installations
Electrical repairs and upgrades