Renovating your Long Island Home? Consider Rewiring, Too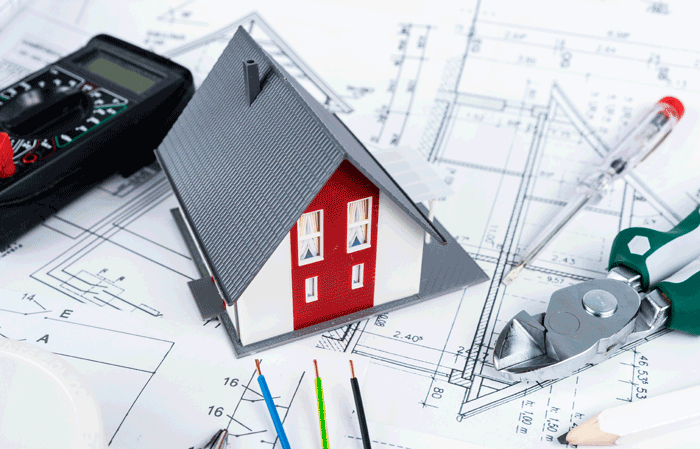 If your family has grown, the needs of your home have probably changed as well. If you're planning a renovation to adjust your home to your family's new necessities, there's one thing you best not forget - an electrical upgrade performed by a qualified Long Island electrical contractor.
Even if your electrical wiring isn't unsafe or creating a problem, it's likely that your energy usage has changed over time - as has electrical technology and electrical codes. Even if your electrical system was installed within the last decade, it might be outdated, and in need of some upgrades.
Renovating Right
Your electrical system is hidden behind your home's walls, making it easy to overlook when planning a remodel. It's for the very same reason, however, that a remodel is the perfect time to update your home's electrics.
Home renovations often involve opening walls or ceilings for other reasons, making it the perfect opportunity for electrical changes. "My electrical system is fine!" you might think, "why do I need to make a change?" It may be adequate for your current needs, sure, but when you're making changes to your electrical system, you should be planning not just for your current needs, but for your family's future.
Here are a few of the changes you might be interested in making to your electrical system during your upcoming home renovation.
Electrical Wiring
Most older homes need an electrical wiring upgrade at some point. Modern appliances and technology now demand a certain level of reliable power, and it's much different than our power needs once were.
Home renovations are the perfect time to upgrade your existing wiring, as you already will have walls open and access to your wiring system. Electrical wiring upgrades are essential prior to installing new appliances, for example, or are a good idea simply to bring your house up to date with current building and safety codes.
Not Enough Outlets
One of the simplest changes you might make to your home's electrics would be to install more or alternatively placed outlets. You might be interested in turning one of your rooms into a home office (plenty of plugs needed there!) or transform an unused outdoor area into a quality family space. Older children might be growing into their own rooms, or kitchen remodels could require outlets for appliances or new gadgets. Even if you're not drastically changing your rooms but find yourself plugging extension cords into multiple power strips, then it could be time to get an electrical upgrade.
As families grow and change, the number of plugs they need changes as well, and a home renovation is the easiest time to add additional outlets to your house.
Getting Ready for a Smart Home
According to Statistica, Americans are forecast to spend more than 63 billion dollars to upgrade their homes to smart homes by 2022. Modern technology used in homes today is often low-voltage wiring, such as wiring for USB charging connections or wiring for home network and high-speed Internet. You may want to consider using POE wiring and devices for home automation, which are devices that are connected to a network and powered through the local LAN wiring.
No GFCIs
Ground Fault Circuit Interrupters (aka GFCIs), are a type of circuit breaker that works to turn off the electricity instantaneously to the outlet. These outlets have sensors inside them that detect any changes in electrical current to whatever is plugged into the outlet. A GFCI outlet should be installed in an any area where moisture may be present, as the presence of moisture greatly increases the danger of electrical shock. Many older homes in Long Island do not have GFCIs, but now GFCIs are required by code for bathrooms, kitchens, garages, and pool areas. A GFCI outlet has the same two slots and centered round hole below them as a regular outlet, but also includes a test button and a reset button. There are also GFCI circuit breakers that can be installed inside your electrical panel to give certain circuits protection.
Electrical Panel Upgrade
Electrical Panels can easily get outdated. Beyond simply getting old, they might have been originally designed as too small for your family's current needs. They might have limitations on space to add circuits or fuses when new appliances are purchased or might not hold enough power and trip frequently. Older homes often don't have enough power capacity to handle the new appliances and modern devices we have in our homes these days. As a result, an upgrade is required. It is a good idea that your circuit breaker panel has some extra circuits that are free for any future electrical installations.
When it's time to upgrade your electrical wiring or circuit breaker box in Suffolk County or Nassau County, hire a qualified Long Island electrician.  Contact the professionals at Dawn Electric for a free quote.
Call Dawn Electric today at 631-582-8686 - Helping Suffolk and Nassau County Since 1968
Commercial Electrician
Power and lighting utility services
Control wiring
Instrumentation devices or wiring
Control panels and integration
Industrial freezers
Heating systems
Residential Electrician
New construction
Renovations and remodels
Tenant improvements
Electrical service upgrades
Exterior and interior lighting
Landscape lighting
Retrofits -LED lighting
Service installations
Electrical repairs and upgrades