Why Do I Need an Electrical Inspection?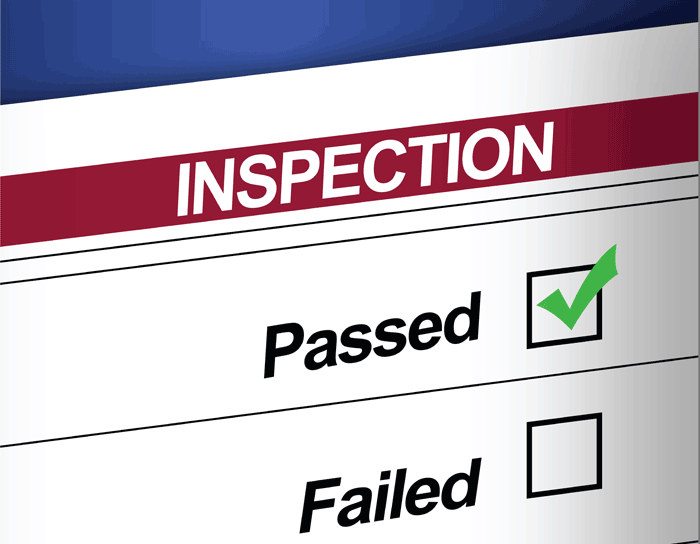 Whether you're building new construction, taking on major remodeling, increasing your power supply or adding new wiring, your town most likely requires permits and official electrical inspections.
Electrical inspections on Long Island aim to make sure that electrical codes are being followed, but most importantly, they ensure that your electrical installations are safe and won't cause you problems in the future.
Read on to find out the ins and outs of electrical inspections.
It Takes Two
Electrical inspections are generally a two-part job. Independent of who completed the electrical work on your property, your inspector - who is employed by your community's building code office - will have to come to your property twice to complete the inspection process.
The first inspection is the rough-in inspection, which takes place after you've installed your electrical boxes, wires, cables, and conduit, but before the walls have been closed up. It's a visual inspection, so hold off on putting in your insulation until the inspector has cleared the wire runs to your fixtures and appliances.
After the project is complete, it's time for your second inspection - the final inspection. In this inspection, your inspector will be looking to ensure that everything is functioning and correctly installed. If the inspector approves your work during the final inspection, it means that it meets standards, and you're up to code.
Codes Change
According to Wikipedia, The National Electrical Code (NEC), or NFPA 70, is a regionally adoptable standard for the safe installation of electrical wiring and equipment in the United States and is updated every three years. It is part of the National Fire Code series published by the National Fire Protection Association (NFPA), a private trade association. States and municipalities usually adopt the NEC to help standardize their enforcement of safe electrical practices, unless they have regional regulations that require modification.
What Inspectors Look For
Depending on the project, here are some things an electrical inspector checks for during review of the work:
Correct circuitry: The first thing your inspector will check is your circuitry, to ensure that your home or addition has the correct number of circuits for the electrical demands on the space. This will include making sure that there are dedicated circuits for major appliances, such as dishwashers or garbage disposals.
Electrical boxes: Electrical boxes must be flush with the wall, large enough to accommodate the equipment they contain, and must fasten securely.
Cables: Inspectors will check your cables - from how they're clamped into the boxes to proper cable anchoring. It's important to know the regulations for wire length, correct attaching procedure, and how to pass your cables through the wall studs to keep them safe from screws and nails you may put in the walls.
Surge protection: Surge protection is key to keeping both your electronic devices and your home safe. Isolated ground receptacles for stereos, TVs, and other sensitive appliances can keep your devices safe from current fluctuations and interference. You'll also need to install surge protectors - either individual or for the entire house - to protect the electronic boards of your electronic devices and appliances.
Get Professional Help
Any electrical inspection in which the inspector is reviewing the work of a professional they already know is likely to be a quicker job. If you've undertaken the electrical work yourself, however, expect a more detailed inspection. Inspectors need to ensure that any DIY work is up to code so that it is safe. Where building permits are required - such as in the case of a new construction or a major home renovation - you should also expect more in-depth inspections.
Your inspector will return as many times as needed to ensure the electrical work is safe and up to code.
Dawn Electric of Long Island is a leading provider of residential electrical services for your home on Long Island for over 45 years, throughout Suffolk and Nassau counties.
r capacity to handle the new appliances and modern devices we have in our homes these days. As a result, an upgrade is required. It is a good idea that your circuit breaker panel has some extra circuits that are free for any future electrical installations.
When it's time to upgrade your electrical wiring or circuit breaker box in Suffolk County or Nassau County, hire a qualified Long Island electrician.  Contact the professionals at Dawn Electric for a free quote.
Call Dawn Electric today at 631-582-8686 - Helping Suffolk and Nassau County Since 1968
Commercial Electrician
Power and lighting utility services
Control wiring
Instrumentation devices or wiring
Control panels and integration
Industrial freezers
Heating systems
Residential Electrician
New construction
Renovations and remodels
Tenant improvements
Electrical service upgrades
Exterior and interior lighting
Landscape lighting
Retrofits -LED lighting
Service installations
Electrical repairs and upgrades